About Us
Some people think that the job of a chiropractor is to essentially give someone a back massage, maybe pop a few vertebrae, and then send them on their way. Respectfully, we couldn't disagree more.
Chiropractic care has been around since the final years of the 19th century. D.D. Palmer was the innovator of this system, and he was quoted as saying that it's a "science of healing without drugs." This field of health care focuses on the musculoskeletal and nervous systems, and it focuses on the principle that your body will heal more efficiently after interference to the nervous system has been eliminated.
The fact is, the human body is a staggeringly complicated network of systems that are designed to work in tandem with each other. As a result, when pain happens in one location of the body, ripples can spread and affect a number of other locations. Remember that your central nervous system, spinal cord, and spine serve as the control center for the rest of your body, and that a wide variety of medical issues can be resolved through chiropractic treatments.
That's why we've been practicing for over 13 years because chiropractic care is often a less expensive and more effective means of treatment instead of undergoing invasive surgeries or taking wildly expensive medications. We not only focus on removing neck and back pain, massage therapy, and spinal and postural screenings. We put it all together to help our patients live a life that is healthier and more positive.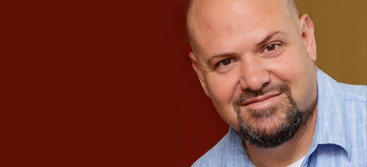 Dr. Brad
Dr. Brad grew up on the eastern plains of Colorado. He attended CSU for his undergrad and Sherman College of Straight Chiropractic for his doctorate. He is well-versed in many chiropractic techniques including Thompson, Koren Specific, Diversified, Gonstead and Network Spinal Analysis. He prides himself on utilizing the techniques best suited for each client.
---
Tracy
Tracy and Dr. Brad have been married for 20 years and have been on the chiropractic journey together. They have two children: Aiden and Corinne. You'll see them around the office frequently. Tracy handles the insurance billing, company finances and you'll see her at events around town.
---
Lisa
Massage Therapist
Lisa is a native of Colorado and after working in the service industry for 12 years she decided to follow her heart and study massage. She has been a practicing massage therapist for two years now and although she is new to the profession, she has a passion for her craft, ambition, and a drive to become great. Lisa is trained in many massage modalities such as Swedish, Deep Tissue, Neuromuscular therapies, and Hot Stone massage just to name a few. She believes that happiness in life requires a balance of mind, body, and spirit. She knows that it is difficult yet important to take some time for ourselves in order to keep said balance. Lisa has made it her mission in her career to help others find time to become happier, healthier, and more balanced through massage.
---
Michael
Massage Therapist
Michael, a Northern Colorado native, received a BA from University of Northern Colorado in Communication Studies with a minor in Musical Theatre. He has many diverse interests, including theatre, filmmaking, and photography. However, one of the most rewarding skills in his life is massage. Being a deeply empathetic person, Michael discovered that the therapeutic side of this career choice fits like a glove.
He chose to study techniques at Healing Arts Institute in Fort Collins, which includes a finely balanced core curriculum including a form of neuromuscular therapy called Body Insight. Sports massage is Michael's specialty because he loves facilitating incredibly quick muscular release. Now he is eager to offer affordable massage work to anyone in need of relaxation and pain relief!
---
Contact us
today to schedule a chiropractic adjustment or massage therapy!